Southwest Australia is one of only 36 biodiversity hotspots in the world. It's home to the banksia and kangaroo paw plants, and the quokka.
Over the last century, approximately 97 percent of the region's vegetation has been cleared to farm crops and livestock. According to the Critical Ecosystem Partnership Fund, only 30 percent of Southwest Australia's original vegetation remains in more or less pristine condition due to agricultural expansion. Land clearing has also degraded the land and soil, making much of the land non-arable.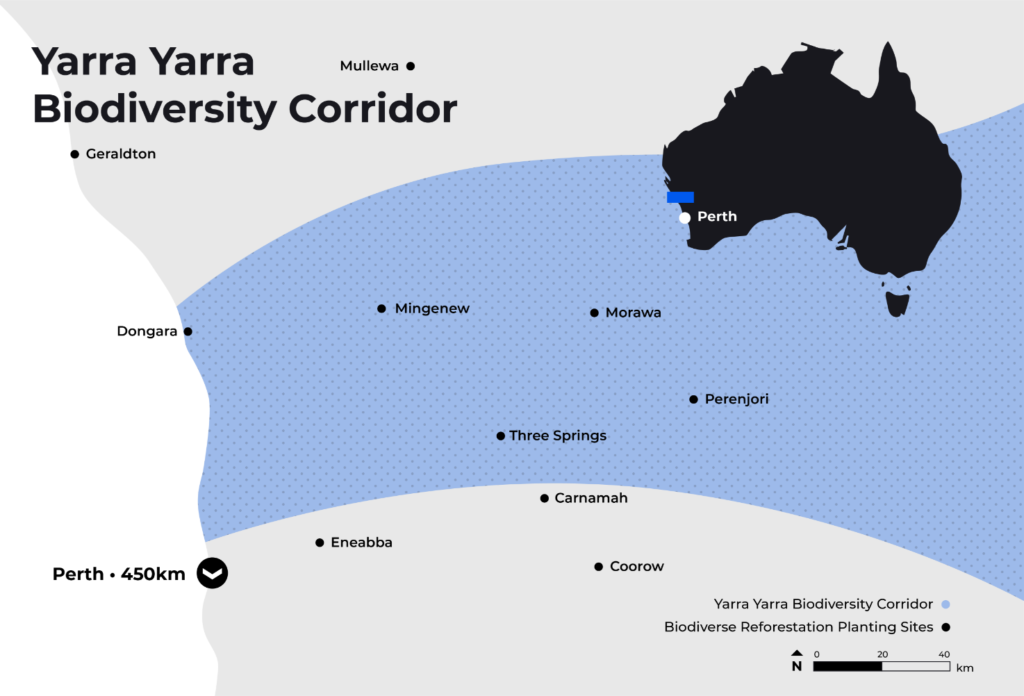 Mawson is proud to partner with the Yarra Yarra Biodiversity Corridor, which seeks to restore biodiversity in Southwest Australia and to help offset Australia's carbon emissions.
The Yarra Yarra Biodiversity Corridor partners with local landowners to turn non-arable land into a revegetated corridor with native trees and shrubs. The initiative encourages wildlife to return while at the same time removing carbon from the atmosphere.
Revegetation is proven to be one of the cheapest and most effective means of taking CO2 out of the atmosphere and tackling the climate crisis. Planting indigenous species is also crucial to ensuring reforestation succeeds in cutting carbon and boosting wildlife.
The Yarra Yarra Biodiversity Corridor began in 2008. More than 30 million mixed native species of trees and shrubs have since been planted across almost 14,000 hectares. Over their lifetime, the trees already planted are expected to sequester more than 1 million tonnes of CO2 emissions. With the aim to plant more than 100,000 hectares of trees and shrubs, the possible environmental impact is far greater.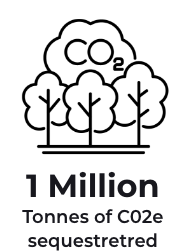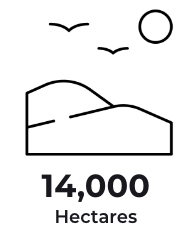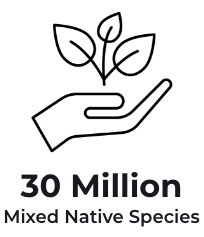 Beyond its environmental impact, the project is delivering wide-ranging benefits for the region. This includes engaging the Indigenous community and preserving Aboriginal Heritage Sites, reducing salinity and erosion for local farmers, creating local employment opportunities, and increasing productivity in the region.
The ultimate goal is to create a 200km long green corridor that reconnects remnant vegetation with 12 nature reserves across a 10,000km2 area, from inland all the way to the coast.