Gary Gensler recently spoke at the Aspen Security Forum via Zoom. Why is it important that he spoke about the regulation of various cryptocurrency and Bitcoin topics?
Gensler is the current chairman of the U.S. Security and Exchange Commission (SEC). So, what he has to say directly affects the state of cryptocurrency, Bitcoin, and ETFs.
What is his stance? What about others in the SEC?
Find out in this crypto regulatory update featuring Gary Gensler and Bitcoin ETFs.
What are ETFs and Why Care About Crypto or Bitcoin ETFs?
ETF stands for exchange-traded fund. Divided by the various categories they track, traditional ETFs follow stock, industry, commodity, currency, bonds, and so on. A mutual fund and a trust fund are similar to ETFs in many ways, but where they differ is major.
There are many digital asset trust funds wherein you invest your share and receive dividends on a fixed amount that the trust fund has invested in.
A mutual fund also tracks several securities, stocks and so forth, but only
may trade once a day after the market closes.
So, What Makes an ETF different?
Buying ETFs is like buying stocks, rather than a fixed investment like a trust fund, which can constantly trade while the market is open. The first cryptocurrency ETF, a Bitcoin ETF, was proposed by the Winklevoss Twins of Facebook and Gemini fame. However, the SEC shot it down over volatility, fraud and security concerns.
How Bitcoin ETFs Could Change the Game
Why are Bitcoin ETFs and cryptocurrency ETFs so important and what can they do for investor protection?
A lot of it has to do with a kind of "open secret." Most people making major trades in the cryptocurrency space are in Malaysia, Singapore, USA, Canada, and the U.K — but they all say they're in different places to avoid regulations.
In essence, normally regulation-following citizens are going outside of their regulatory investor protection to pursue potentially insecure trades that expose them to significant loss. Much of this occurs over VPN (virtual private networks), and they're even spoofing KYC and AML requirements to do it.
VanEck has made strong comments regarding this very phenomenon since the Aspen Security Forum.
A true crypto ETF would be as diverse, or more so, than traditional ETFs due to the number of different types of crypto tokens and coins it could track. One could buy into an ETF that invests purely in blockchains, stablecoins, industry tokens, governance tokens, and so on, and buy it as they would buy stock.
A crypto mining ETF could be an ETF that focuses on investing in the best miners by performance, environmental impact, etc.
WE ARE LIVE

NASDAQ: MIGI
Mawson is listed on Nasdaq under the ticker MIGI, giving investors of all sizes easy access to the performance of digital mining.
Bitcoin ETFs and crypto ETFs aim to insulate investors from the technical, resource, and time-intensive trading operations in cryptocurrencies. All this, while also protecting them from risk and possibly offering futures derivatives later.
Coinbase's listing on the stock exchange is not an ETF, but it has similar features to them. It allows traditional institutional investors to invest in a company's stock whose valuation closely matches XETH and XBTC prices, as well as invest in crypto in general.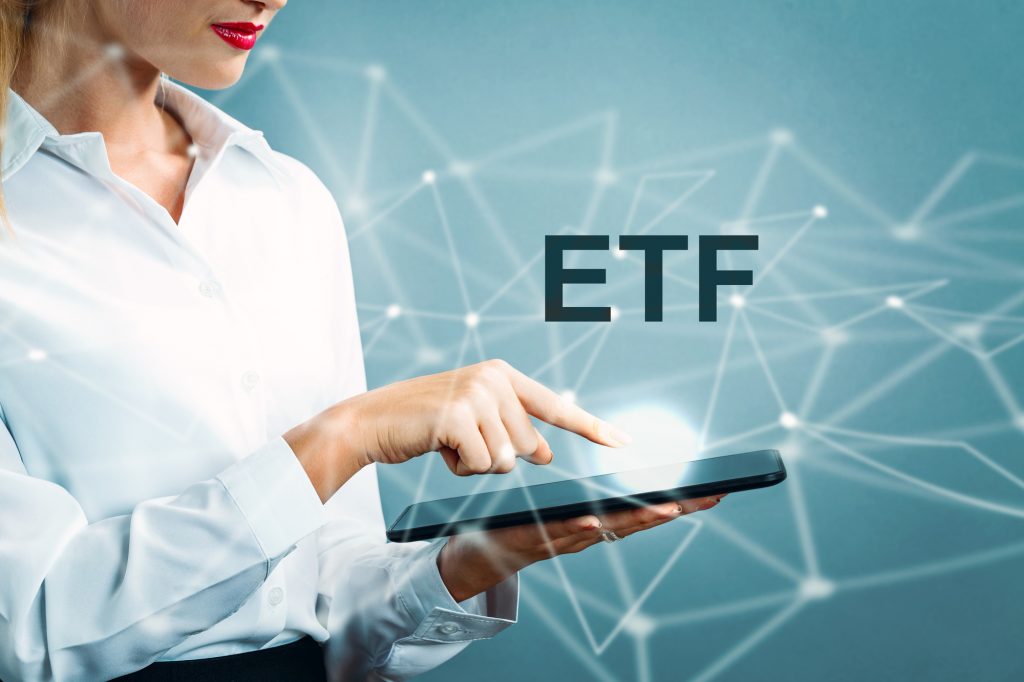 The Latest Crypto Regulatory Update on SEC's View of Crypto ETFs
Who are Gary Gensler and Hester Peirce? What is the attitude of the SEC toward Bitcoin ETFs and Crypto ETFs?
During his talk at the Aspen Security Forum via Zoom, Gary Gensler highlighted the many issues in regulating ETFs. Though, he also showed his interest.
In his mind, the issue with crypto is that people globally are trading in a "twenty-four-by-seven" market and accepting US investors, as we mentioned earlier.
About fifteen minutes into his talk, he expresses his interest in seeing the presidential working group project results before going into investment vehicles. He acknowledged that people want to get involved in investment vehicles for crypto, gaining exposure to the cryptocurrency economy but not do it directly.
He's anticipating new filings regarding ETFs under the 40Act and, he's interested in seeing what his staff says about these filings going forward. This is essential because he is the head of the SEC.
As a former professor at MIT on cryptocurrency, his understanding runs deep. He's not only interested, but he's also "invested", so to speak, in the usefulness of this technology – right now and in the future.
Gary Gensler is well known for his hardline stance on high regulation but fair attitude toward digital assets. He may be the ally that those excited about freely trading need, but the end result won't satisfy them. He has said he is looking to partner up with entrepreneurs and technologists in the field.
Hester Peirce's Role
Hester Peirce is an SEC commissioner that works alongside Gensler. Peirce is tired of obstructions to the market and innovation, like over-regulating, in the cryptospace.
Hester Peirce and those like her, as the future leaders of the SEC, are primed to see what the future of ETFs will be in digital asset classes like crypto — including Bitcoin. They're disappointed that the USA hasn't already approved one and push for it openly.
As many have said since 2018, it isn't a matter of "if" but of "when" the SEC will approve a Bitcoin ETF or Ethereum ETF. When it does happen, the floodgates of investors will no doubt open.
Mawson Infrastructure Group is Ready
When that happens, Mawson Infrastructure Group will be there waiting and ready to take on the load. Mawson is well positioned to launch an Australian ETF.
Make sure to keep up to date on continuing a crypto regulator update using our knowledge center. Looking to invest with us? After checking out our company information and SEC filings, get in touch to see how you can get involved personally
GET IN TOUCH

NASDAQ: MIGI
If you would like to get in touch with us, please fill out the form below: